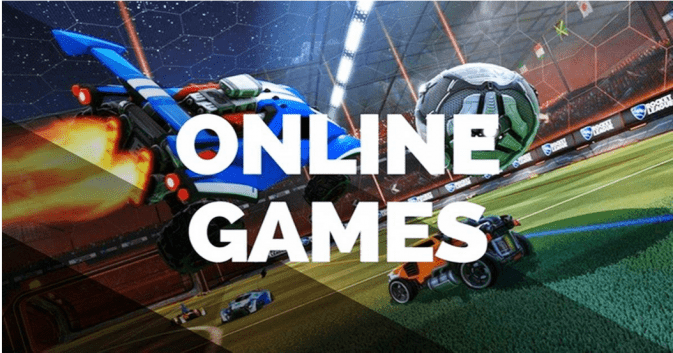 Most popular online games
Introduction
Most popular Online games have always been a vital element of the entertainment world. With the evaluation and revolution, online games are holding more vitality than ever. Now people are using games to get connected. With the increased popularity, the online games industry has also been improved. You're new in this gaming world, and you should try the best and popular one.
Here in this article, you'll detail the ten most popular online games that are being played worldwide. Let's have a quick check on the list.
Ten Most Popular Online Games in 2021
These days, the gaming industry has launched so many exciting pieces. Among all of these, here I've made a list of the four most played games. I have tried all of these and loved the design, features, and creative effects. You can certainly try these games to get a fantastic exploration of this industry.
PUBG
League Of Legends
Among us
Fortnite Battle Royal
Splatoon 2
Apex legends
Division 2
DOTA 2
Hearthstone
Minecraft
Developed by – PUBG corporation
Available for – iOS, XBOX, computer, Android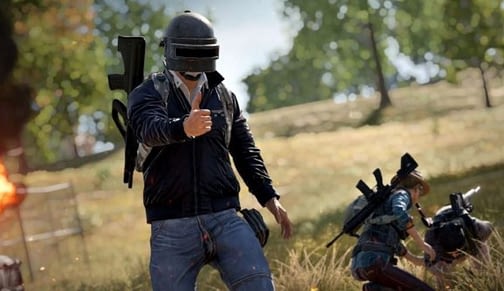 PUBG is officially one of the most popular realistic games in the industry. The statistics are saying to hold more than 400 million players all over the world. Being available for almost all devices, anyone these days can install the game and start playing it. PUBG made it realistic by placing the payer vs. player method. Here hundreds of players fight in a shooting game with some special powers. To spice it up, players can change their costumes, design, and weapons with their increasing capacity throughout the game. Players will be rewarded with currencies for their performance on the game. This thing will decide the winners and players and buy staff for fighting with those currencies.
People of every age are loving this unpredictable game for its extraordinary realistic design.
2.League Of Legends
Developed by – Riot games
Available for – iOS, PC, Android, XBOX.
League of Legends or LOL is owning the crown of 2021 popularity. For the last ten years old, League of Legends is a gamer's favorite choice. Till now, more than 67 million people have installed the game by the statistics. With extreme graphics and extreme level upgrades, LOl is no less than a gem. Here the main goal is to defeat the opposite team by destroying the highly protected" Nexus" building. Herewith each level players get rewarded with extreme strength and experiences.
If you want the perfect combo of features and designs, League of legends would be the ideal choice for giving a shot.
3.Among us
Developed by – InnerSloth LLC
Available for – Pc, Android, iOS, Xbox One
Even the newcomers of the online gaming industry know the name "Among us." The general research statistics claim to have more than 88 million people being regular players among us. Holding a straightforward concept, the players need good skill and experience to top the game. Here basically, ten players get stuck in a specific airship. Players need skills to survive or capture the culprit.
Among us seems to be the most popular online gaming slot for every gamer these days.
4.Fortnite Battle Royal
Developed by – Respawn Entertainment
Available for – PlayStation, macOS, XBOX, Microsoft windows.
Fortnite battle royal stands exceptional for the unique building system. The top online gamers have highly recommended this for beginners. With the independent building system and attractive colors, the game gets fascinating for the most. The research statistics claim to include more than 125 million gamers playing the game. Here players get the freedom of fighting in the team, alone or with duos. Throughout the entire game, players will receive three different modes.
To get an independent vibe of online games, Fortnite Battle Royal is an extraordinary one.
5.Splatoon 2
Developed by – Nintendo
Available for- Wii U
Since 2015, Splatoon 2 holds more than 5 million gamers till now. This would be highly famous for being a top-level shooter game. Splatoon 2 seems to be quite different from other ones. Interestingly, here the single player is also available as well as a team. Because of the wholesome interest in visuality, design, and features, the game got worldwide successful. Still, you won't regret trying this extreme game any day with any addition.
Though the updated versions of Splatoon 2 appeared by 2021. But still, the first addition is undoubtedly incomparable.
6.Apex legends
Developed by- Respawn Entertainment
Available for – Microsoft Windows, XBOX, PlayStation 4
Apex legends came into the gaming world by the year 2019. Since then, it's holding more than 50 million active gamers playing it online. This one hits another level of popularity because of having multiplayer mode. This gaming theme holds a unique collaboration of entertainment and art. The game is basically based on a science fiction universe.
Apex legends seem to be the perfect superhero-themed game to give a shot.
7.Division 2
Developed by – Valve corporation
Available for – Linux, Mac OS, Microsoft windows
Division 2 is one well-known multiplayer game. This is a highly new launch by the year 2019. Till now, the online gamers playing Division 2 would be around 63,817. People love this particular game for smooth visuality and extreme enemy designs. Because of the variety and freedom of design, people can play Division 2 individually or with the team. From the mission suspense and vision, people love to jump into the game.
From the launch till now, people are supremely fascinated with the game.
8.DOTA 2
Developed by – Valve Corporation
Available for – Mac OS, Microsoft Windows, Linux
Dota 2 is an extremely amazing addition with 5 million players online gamers. Gamers who've played "Defence of Ancients" before will more relate to this game. Because Dota 2 is the sequel of that particular ancient online game. Here basically two teams fight in the match with five players in each section. As rewards, gamers here catch experience points and items and declaration as a hero.
Dota 2 is another unique multiplayer addition to the most popular online game.
9.Hearthstone
Developed by – Mojang developer company
Available for – Linux, macOS, Microsoft windows
This Hearthstone was developed by the year 2011. This game holds 91 million players being one of the most sold video games. This online game is more like a combination of survival, creativity, spectator, adventure, and hardcore. It holds a proper thing of complexity and entertainment for online gamers. The game is based on constructing a campus. The more interesting thing is you can experience the game with first and also third-person perspectives.
Whoever wants to explore more of this online gaming world should certainly give a shot to Hearthstone.
10.Minecraft
Developed by – Majang
Available on – Windows, Microsoft, Mac OS, Linux
Last but definitely not the least popular online game. This Minecraft holds more than 91 million players. In 2021, the game will turn ten years old by launching. For the longest time, the game contains really interesting several modes to give a shot. Moreover, the 3D sandbox is worth another round of claps.
Being a proper debenture and creative game, people should certainly try Minecraft.
Conclusion
Online games never fail to hold people's attention with every new launch. Being a newcomer, it might get a little confusing to choose the best among all these options. This article has given you a brief of the ten most popular online games in the world. You can certainly provide the first shot by playing any of these games. Each of these holds powerful features.
You May Also Like
June 14, 2021
March 29, 2021